March 23, 2022
Marine Cpl. Ryan Cummings' family is hoping the Crystal Lake Post Office will be renamed in his honor
Source:
Northwest Herald
Four years ago, John Cummings met U.S. Sen. Tammy Duckworth at Abraham Lincoln Cemetery in Elwood, where Cummings' son, Marine Cpl. Ryan J. Cummings, is buried, he said.
Cummings, who said he visits the gravesite at least four times a year, asked Duckworth if she was familiar with his son's story. To his surprise, Cummings recalls, Duckworth pulled a photo of Ryan out of her pocket.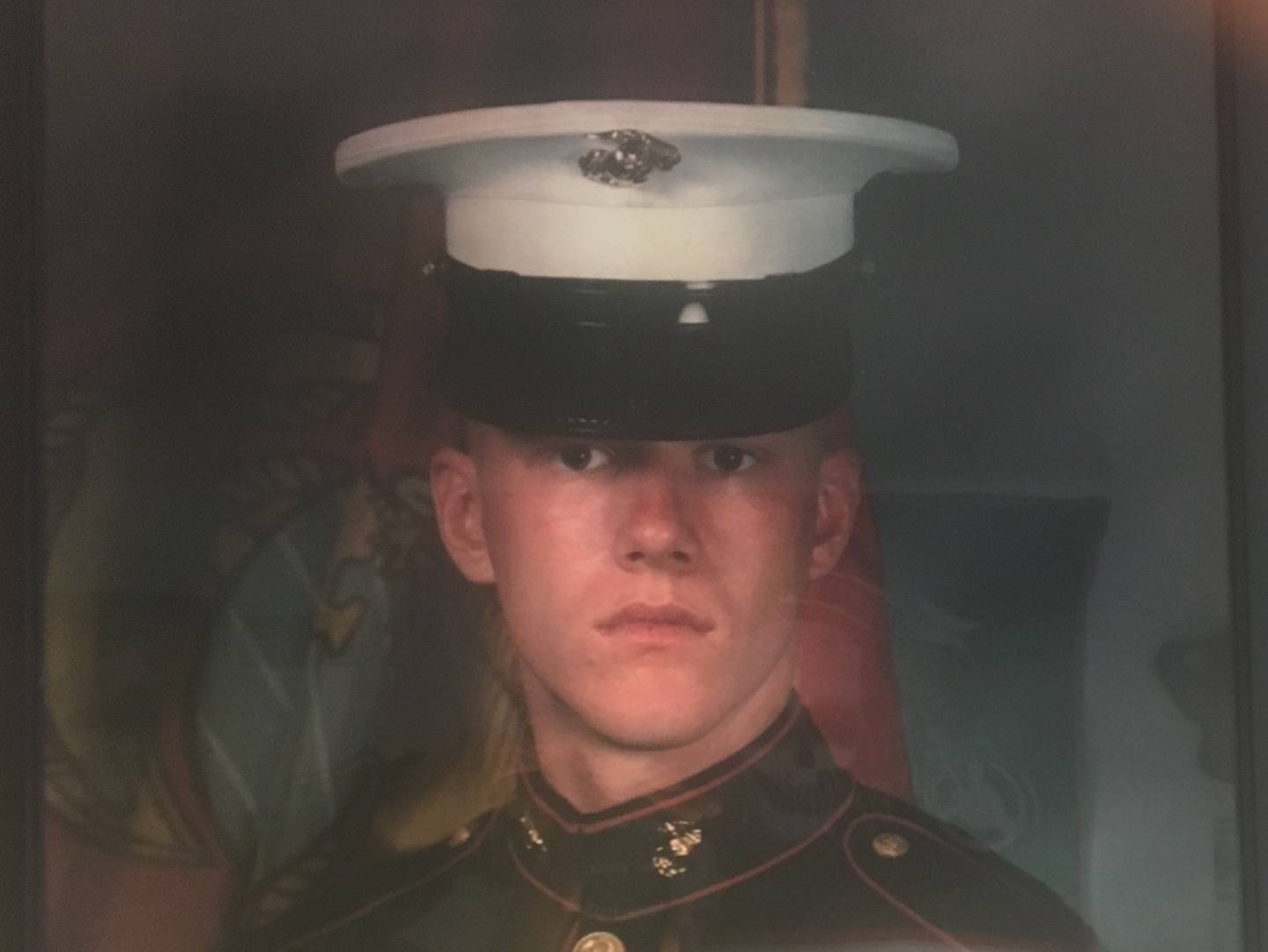 "I started to introduce myself," Cummings said, "and she said, 'I know exactly who you are.' She took out my son's picture and I was flabbergasted."
Duckworth, herself an Iraq War veteran, told Cummings she carries pictures of all the boys in McHenry County who lost their lives in combat.
Now, Cummings has been working with Duckworth's office on passing legislation that would rename the Crystal Lake Post Office at 301 Congress Parkway after the Marine. Cummings is hoping that legislators on both sides of the aisle can move through red tape and expedite what he considers an uncontroversial proposal.
"I understand that bills move slow, there's lots going on with Russia and that sort of thing," Cummings said. "But this doesn't need to be debated, it's a rubber-stamp issue."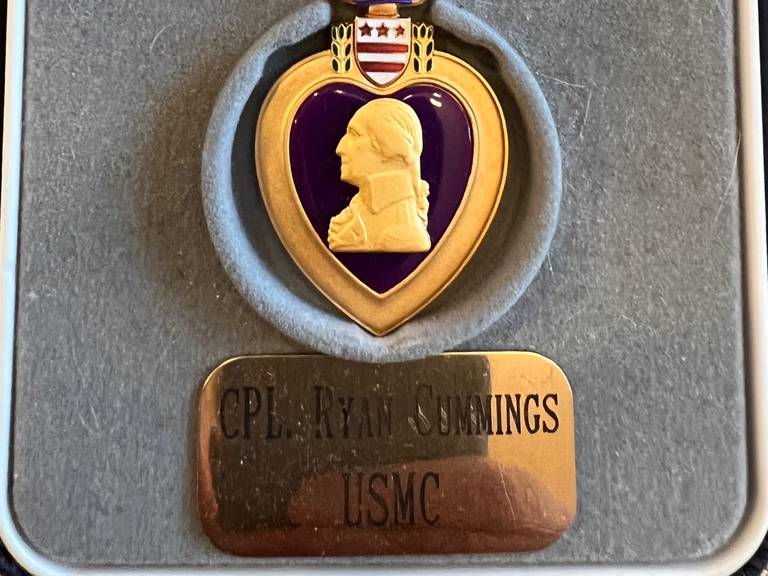 Cummings said he has been trying to get legislation in Congress since March 2021, and described Duckworth as "a huge champion" of helping and honoring local veterans.
Ryan died on June 3, 2006, at age 22 while on duty in Iraq. The Cummings family was living in Crystal Lake at the time, and the father has since relocated to McHenry.
Cummings said he and his now ex-wife got the idea for the post office renaming from a friend whose son, Jacob Frazier, died in Afghanistan in 2003. Frazier's family was able to get a post office in St. Charles renamed in his honor.
The Cummings family has remained dedicated to honoring Ryan's memory in the almost 16 years since his passing. Ryan was survived by three siblings – Kristen, Kevin, and Jason – and a niece, Audrey, who wasn't born when Ryan died but has visited his gravesite many times, Cummings said.
"It gets better, but it's never the same," Cummings said. "You get past the shock and the grief, but it's still there."
Cummings said he'd tried to talk Ryan into joining a different branch of the military, but that his son was set on becoming a Marine. He signed up for duty the night before 9/11, Cummings said.
Ryan's name is one of several on a memorial at Depot Park in downtown Crystal Lake honoring McHenry County veterans; Cummings said that was created back when Aaron Shepley was still the city's mayor.
Cummings also said he takes part in the "rolling thunder" motorcycle rally that occurs annually on Memorial Day weekend in Washington, D.C., to honor veterans and raise awareness for veterans' issues.
Identical measures in the House and Senate were introduced earlier this month to rename the post office. Duckworth, who is seeking reelection this year, is sponsoring the Senate version, S. 3753. The House measure, H.R. 6917, is being sponsored by U.S. Rep. Sean Casten, D-Downers Grove, who also is running for reelection.
If the legislation eventually passes, Cummings said he is hoping to organize a ceremony to honor Ryan for his family, and the community.
According to a statement released by Duckworth's office, "The Senator hopes this bill passes soon to give this well-deserved honor to this fallen Marine and his family."
By: Aaron Dorman
---
---
Next Article
Previous Article